We are continuing the dev, have a look!
---
While the Kickstarter is increasing, we are working hard to add as much content as possible to the game. We want to be sure that it'll be finished on time!
Our KS is still live, 75% so far! This is amazing! If you wish to help, it is not too late: https://www.kickstarter.com/projects/1997592363/dark-devotion-a-gloomy-indie-roguelike-rpg
A map has been implemented, check this out!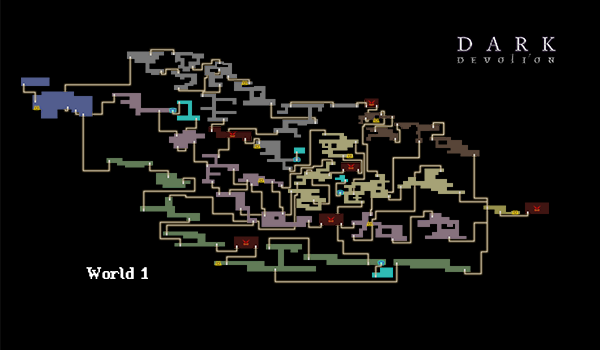 Each time you enter a new room the map will be permanently updated.
For now it looks a bit small. However, in-game you will of course be able to zoom in/out. Also, among other details, your current location will be displayed.
We are progressing well

The world 2 is progressing very well, here are some epic foes that you will encounter.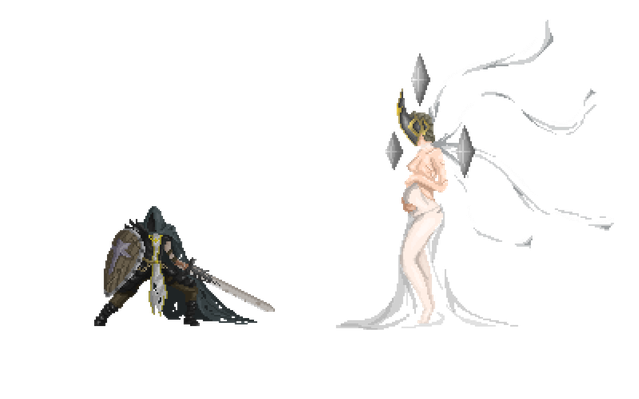 Their lore is already fully written, but we'd like you to discover it yourself while playing! Understanding what happened in the Temple is a huge part in Dark Devotion. :-)

Here are 2 paths out of 3 from the world 2. We are keeping the third one secret for now!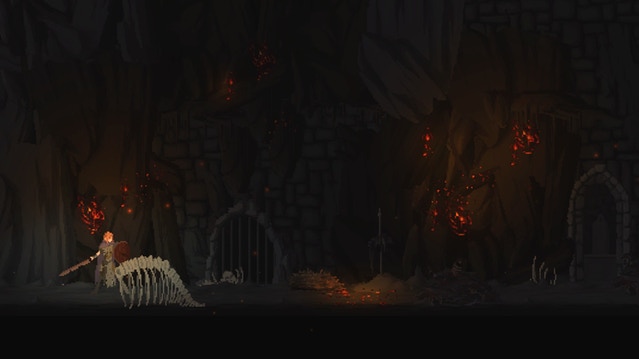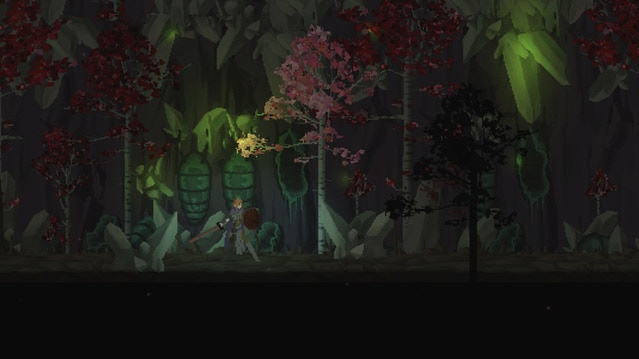 About the first stretch goal of our Kickstarter!
If we reach this stretch goal, the following will be unlocked and much more!
New weapon skins - New types of weapon with a new move set (Scythe and Katana)
Elemental ones (such as the fire sword that you've maybe found in the demo!) with special effects.

Unique weapons with a special story. They might get you blessings or curses depending on their last owner!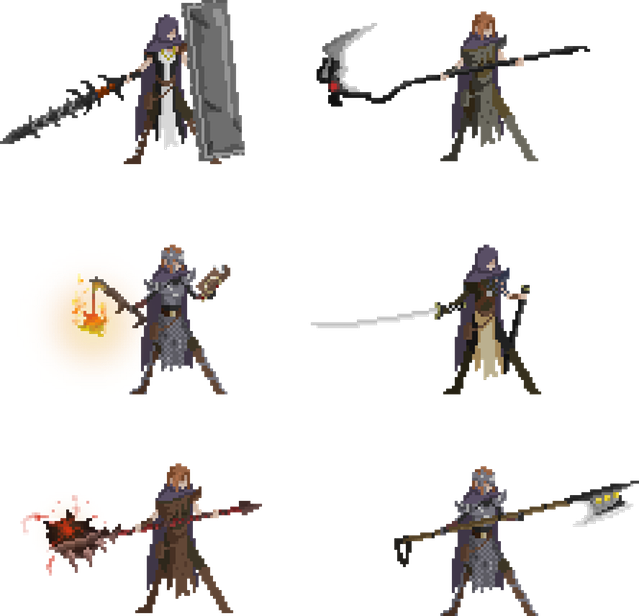 Again, thank you so much for trusting us - be sure that we are not sleeping until we succeed!
The light demo with the map and bugs fixed is updated, let us know your thoughts!
Lots of love from the Hibernian Workshop team
Files
Dark Devotion - Light Demo v22.zip
218 MB
70 days ago
Get Dark Devotion - Indie RPG