We have a DISCORD server if you wish to interact with us!

https://discord.gg/7G3YuW3
Everyone is welcomed!

1 - THE VERY FIRST PROTOTYPE


- Everything began thanks to Louis, inspired by the game Shadowcrypt.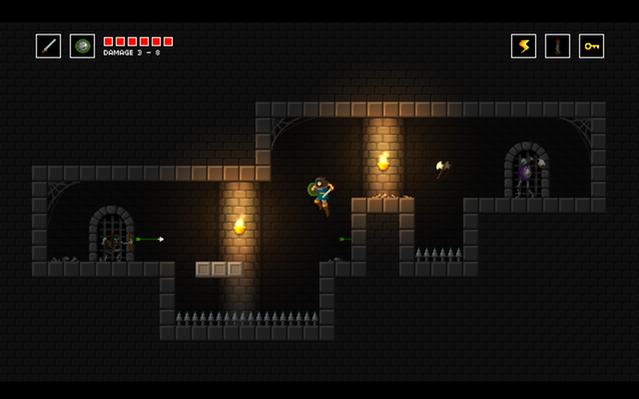 A difficult and beautiful game with interesting features and battles, but he wished there was more! The feeling of loneliness that you'll find in Dark Devotion comes from this game and Darkest Dungeon too.

Louis worked with Bulwark Studios - Aymeric Thevenot as graphist and Benjamin Baldassini on the sounds to create this prototype:

Unfortunately, the game had to be put on standby for a long time.
2 - REBIRTH
One year later, the project started again.
- Louis met Alexandre (actual pixel artist) who wished to work on video games. Thus, they teamed up. Without even knowing pixel art, Alexandre worked hard to reach his current skill.
2 months later, our main character looked like this: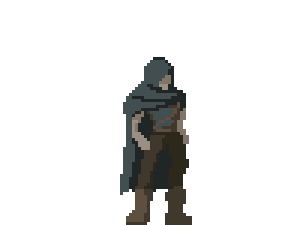 May 2016, this is what Dark Devotion looked like:

A long time passed before having an acceptable quality.
Then, Baptiste joined us, as a concept artist - He worked on the entirety of the world 1 (Environment and foes) and on beautiful promotional artworks. It gave to Dark Devotion a kick in the right direction to become a professional project.

- Following Baptiste, Arthur came in, for the music and SFX at first but then he became quickly essential for the team since then He is now in charge of the narration / texts, playtests and recently on concept arts and marketing /PR. He is very polyvalent and that helps! The story of Dark Devotion grew a lot thanks to him.
https://soundcloud.com/user-496672867/sets/dark-devotion-soundtrack-preview
- To finish, Max joined us, for a long time he was in the pipe, working discreetly on the intro cinematic visuals.
Now we are really happy to announce that he is part of the team. He is now working on the environments of the world 2.
The quality is top notch!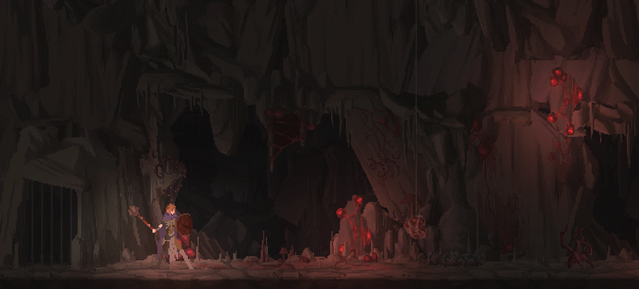 3 - WHAT S HAPPENING NOW?
For 4 months all the team has been working full time on Dark Devotion. Baptiste is working on his own project, we will have a word about it soon. The project is progressing according to plan, the Kickstarter as well. This is really pleasing to witness that!

Our kickstarter is still online if you wish to help out!

Thank you again for your awesome support - see you in the next update! :-)
Lots of love from the Hibernian Workshop team
Get Dark Devotion - Indie RPG